Record Numbers Choose To Do 'Veganuary', Making This The Year Of The Vegan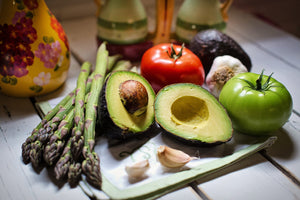 Veganuary is a movement that has been around for a while, but it is really picking up steam in 2019. It is a pledge that people make to eat a plant-based diet for the first month of the year. Now that vegan options are easier to obtain and less expensive, there seems to be a push in the direction of this lifestyle.
The movement got its start 5 years ago and the number of participants has doubled since. More than 250,000 people in 193 countries have decided to sign up since the beginning, but this year seems to be going strong. On Sunday, 14,000 people signed on the dotted line and agreed to be vegan during the first month of 2019.
"In 2018 there hasn't been a week that has gone by without veganism hitting the headlines, whether it is a magazine editor being fired or Waitrose launching a new range of products," Hardy said. "Vegan products are getting a lot better and it is becoming a lot more convenient to have a tasty plant-based diet."
Hardy feels that the latest warnings from scientists about the true impact of eating meat have convinced many people to give veganism a try. In May, scientists behind the most comprehensive analysis to date of the damage farming does to the planet declared that avoiding meat and dairy products was the single biggest thing an individual could do for the environment.
Joseph Poore, of Oxford University, who led the research, said: "A vegan diet is probably the single biggest way to reduce your impact on planet Earth - not just greenhouse gases but global acidification, eutrophication, land use and water use. It is far bigger than cutting down on your flights or buying an electric car."
Waitrose, a supermarket chain, polled UK consumers and learned some interesting facts. One out of every eight people in the UK are now either a vegan or a vegetarian, and 21% of the others said they live a flexitarian lifestyle. That is a lifestyle that includes mostly vegetables but occasionally includes meat.
Some celebrities also joined in Veganuary in 2019, including Chris Packman. Several influential people were also included in the number, such as Tory MP Andrea Jenkyns and Green party peer Jenny Jones. 2018 may just be the year when veganism went mainstream.
If you made the choice to try vegan as your New Year resolution, don't be surprised if you come up against some challenges. Just remember the advice that Hardy has: "If you fall off the wagon, you fall off the wagon. Just pick yourself up, remind yourself why you signed up to the pledge in the first place and start afresh. It is meant to be fun and enjoyable."
Are you going to give Veganuary a try? Make sure you are getting all your vitamins and nutrients using NATURELO Vegan-Friendly Supplements.