When is The Best Time of Year to Get Pregnant?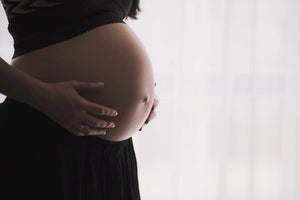 There is no doubt it is a huge step to bring a baby in your life, and there are many decisions that go along with it. When you have made the choice to move forward, deciding when is the best time to conceive is well worth considering.
The decision of when to get pregnant affects everyone in the family, including your new child. Of course, family planning doesn't always go as planned, and there are many factors that can affect your fertility.1 But if you're trying to decide the best time to get pregnant, here are some factors to consider.
The Weather
Many people choose to have a baby early in the autumn, so that their child is a little older than the rest of their class. Keep in mind that this would mean being pregnant during the summer heat. This can be especially uncomfortable in the third trimester.
A spring baby is also popular, because it allows you to avoid being pregnant during the summer months altogether. Since the final trimester happens in winter, you will have things wrapped up nicely by the time the heat arises. It also makes things much nicer during hot flashes.
Your Health
Women who suffer from depression or seasonal affective disorder 2 should consider their health carefully when timing their pregnancy. If you are pregnant during the winter months, it could make things very difficult on you and the entire family. The hormonal changes associated with pregnancy may also have an added effect on your mental and emotional well-being.
You should also consider your physical health, which is why many women choose to have a baby in the spring. Doing so allows you to get beyond the cold and flu season, so that both of you are less likely to suffer in the weeks after delivery.
Your Work
You may want to consider the ebb and flow of your job when timing your pregnancy. For instance, if your job involves more travel during a particular season, you may not want to be far along in your pregnancy during that time.
If your work is associated with seasonal industries, it probably gets extra busy and stressful at a certain time of year. Plan to give birth before things get too crazy, so you can be on maternity leave by then.
It's also a good idea to consider your partner's work in the timing as well. You want to make sure your partner has as much availability as possible when the baby is born.
Party Planning
Many people time their pregnancy to ensure that the birth doesn't happen at the same time as other birthdays or holidays. Then again, you may enjoy having all of the special days at one time of the year.
Summer may also be a good time to give birth, because you'll be able to celebrate the birthday during summer vacation. 
Seasonal Influences
Babies born at a particular time of year tend to share some statistical similarities. 
Spring Babies
Most intelligent
Increased risk of asthma
Earliest age of menopause
A baby is more likely to have asthma if they are born in spring, because viruses  are more common in the springtime and can affect breathing. However, many of the smartest babies are also born in the spring.
Summer Babies
Most likely to be happy
Have fewer children
Least likely to have grass and pollen allergies
Because early summer sees some of the highest pollen counts, mothers have higher than average antibody levels at that time, which can help decrease the child's sensitivity to pollen. Summer babies also tend to have a sunny disposition.
Autumn Babies
Increased risk of eczema
Most likely to be physically active
Latest age at menopause
A 2016 study at the University of Southhampton showed children born in autumn have a higher likelihood of having eczema. That being said, babies born during the autumn are also likely to be healthier overall, because mothers get plenty of vitamin D from the summer sunshine during their pregnancy.
Women who are pregnant in the summer also tend to have higher reproductive hormones, so babies are born with more eggs. This could lead to a later menopause.
Winter Babies
Tallest people
Most likely to be grumpy
Often left-handed
An increase in vitamin D and longer daylight hours during the summer pregnancy may help make winter babies taller. However, the lack of sunshine after birth could lead to a grumpier baby. Winter people are also less likely to take part in extreme sports and they enjoy familiarity and comfort.
According to research from the University of Indiana, the best day of the year to conceive is December 11. 
Tuning Your Timing
Planning your pregnancy is easier if you're familiar with your ovulation cycle. You can use this online ovulation calculator to track your individual cycle and work out the days that you are likely to be most fertile. Getting intimate during those days will increase your chance of conceiving.
Of course, there is no guarantee that ovulation tools are going to work perfectly, particularly if your periods are irregular, but it may help you get closer to the mark.
Don't forget to pay attention to your nutrition while you're trying to get pregnant. The best time to start taking a Prenatal Multivitamin is before you conceive, so that your body has sufficient levels of key nutrients at the earliest stages of your child's development.
Folate, for instance, provides crucial support for early fetal neural development in the very first few weeks of pregnancy. That's before many women even realize they are pregnant, so it's best if they are already taking their Prenatal Multivitamin.